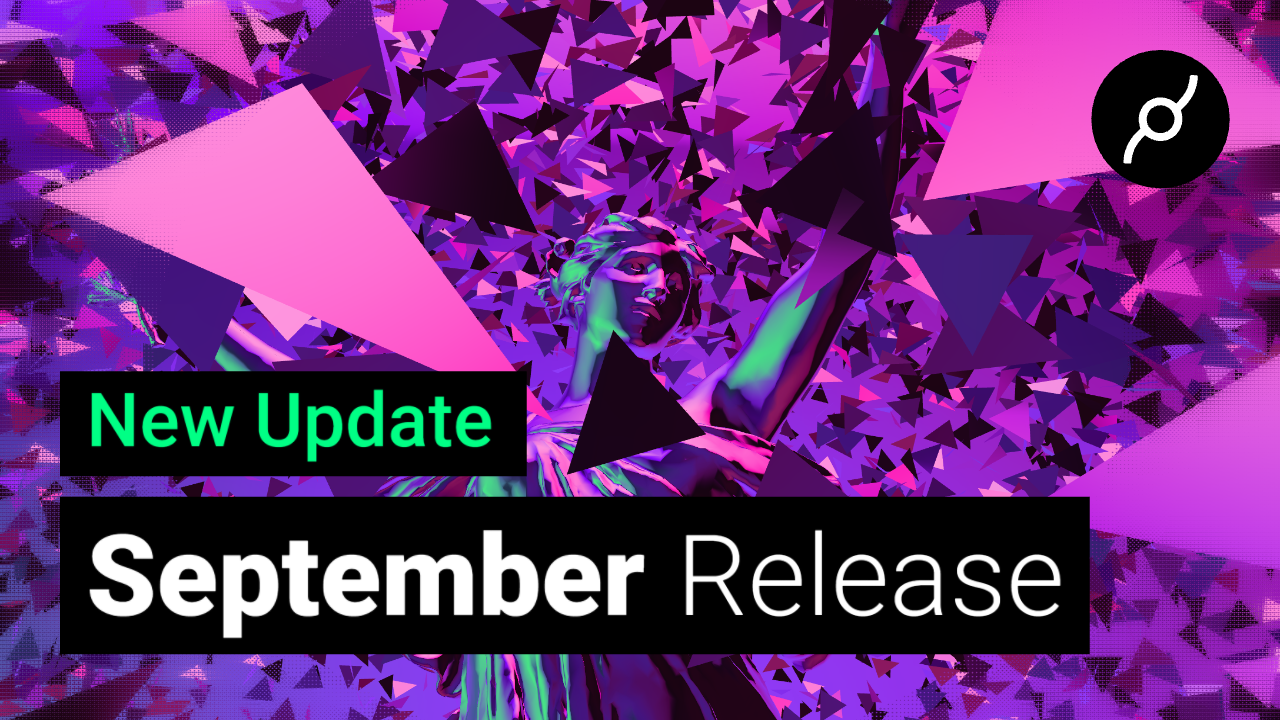 Hey there,
after taking a bit longer for the last release we decided to put this one out a bit quicker.
This release contains over one hundred bugfixes and improvements for features we introduced in the last update. Thanks much for testing, reporting and be sure to continue with the feedback on our forum, official discord and github issue tracker! 
As always you can look at all the changes in the
official changelog
.
Cool but what about the NEW stuff? 
Glad you asked and we would love to draw your attention to two bigger things.
One is a creative tool made in cables by our very own Patch Master Bagoof to create assets for your projects -  even for use in other pieces of software!
The other one will help make your 3D models be a lot smaller and hence load faster.

Matcap Generator
Ever wanted to create a nice looking material but never got around on learning how to light your scene properly? Are you a seasoned pro that is constrained by hardware or the tools you use?
We created a nifty tool for you to generate Matcaps ("material capture") and help bring your 3D project to the next level. These Matcaps can later be used in cables, or in any other 3D software ( Blender, Cinema4d, Zbrush, Spark AR , etc ) to light up your 3D Models and scene, without having to create a complex Light Rig.
Play around with the sidebar options in the patch to create different Matcaps results, once you're done, just download them as a texture and feel free to use them wherever you want.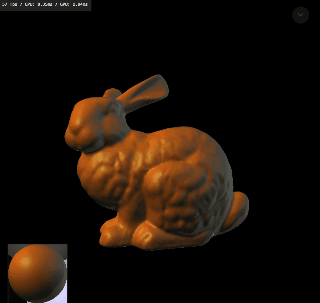 Draco
You can now use 3D models optimized with the
Draco compression library
in your projects - this means faster downloads and more details in your virtual environments!
Special thanks go out to the nice people at 
wirmachenbunt
 (
instagram
) for sponsoring development of this feature. Thanks!
Other noteworthy changes...
You will notice in the changelog that some Ops have received cool updates, and we also created a few new ones that will be helpful in your projects. Check these out:

Sidebar got a sweet XY pad that will let you control two things at once! Plop it down, set the range, and hook it up to your Ops. Good ol' LineFont operator now outputs a point array, so you can write text and arrange your 3D objects along the locations of the letters - cool.
Screen Space Ambient Occlusion can now be blended in various ways with your scene for artistic tweaks and wild effects.
ArrayUnshiftString lets you insert a string at the beginning of an array simply by using the new operator. Save yourself some hassle when dealing with text in your project.
Documention for these new ops is available here, try out the examples and be sure to tell us what you think!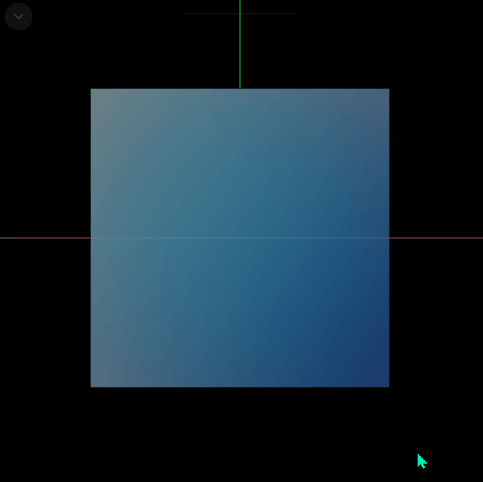 More Extras:
Wow a new search dialog design! We cut the fat and optimized our Operator Search dialog for smaller screens and quicker workflow.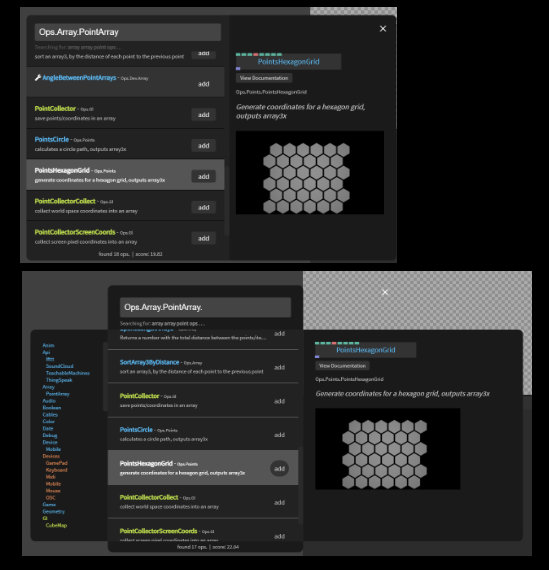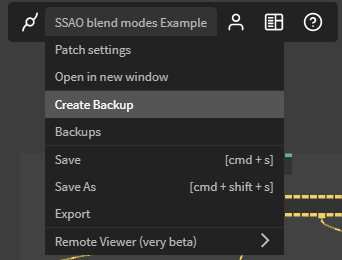 One more thing - you can now create backups of your patches manually! Find the option in the top menu of the editor and click! 
And that's it!
As always: thanks to everyone involved in the creation of this release be it by sponsoring feature development, contributing code or providing feedback in the
discord
, weekly meetup or on the
public issue tracker
. Feel free to send feedback on this release as well!
Have fun patching,
the cables team