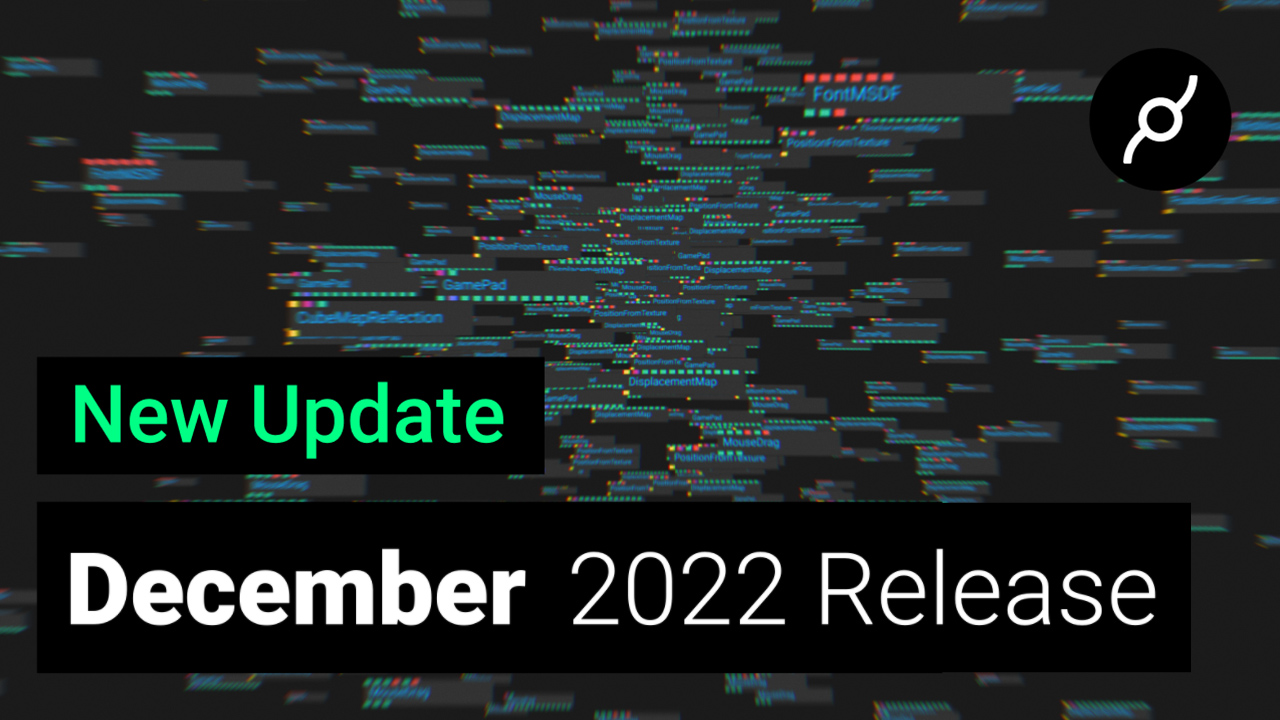 Wrapping it up...
...so you can unwrap it again.
The end of the year usually sees some action in tying up loose ends, trying to get things finished and into a clean state.
The same goes for
cables.gl
. With this update we bring a lot of smaller bugfixes, "quality of life" improvements and we
Check the
changelog
for a comprehensive list of all the changes if you are eager to jump right in. As always, we will highlight a few notable changes in a small post right here. So continue reading!
Continue reading... "December 2022 Release"