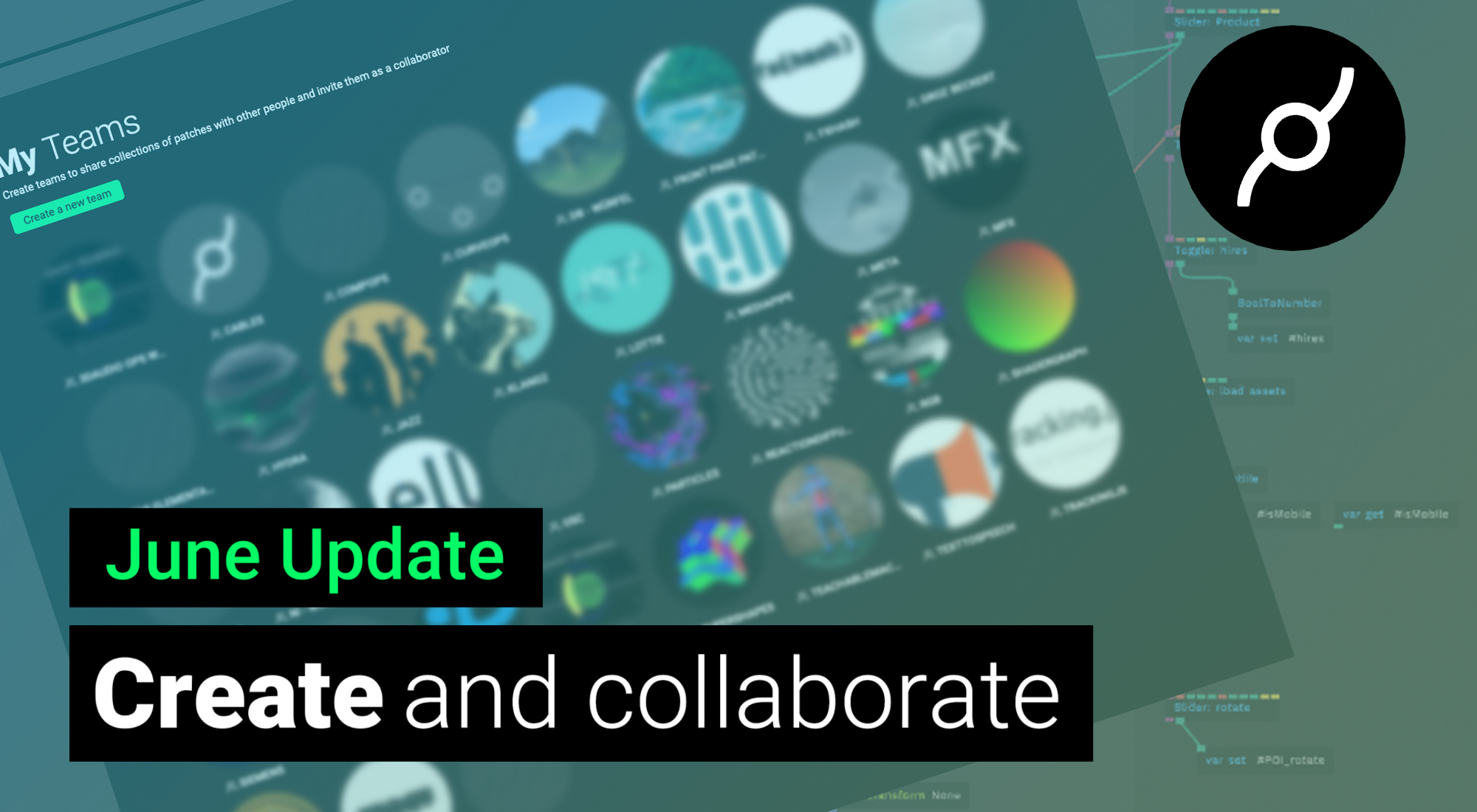 Team Up!
The last release gave "
Extensions
" to the cables-community. A way to contribute your code to cables. This release gives all the power of this into the hands of "Teams".
Because it's a huge release, with some major changes, we will also split the presentation of it into a few more posts.

This one being about how to collaborate on and share ops with the cables-community.
Before we dive in, as you know, you can find all the changes that went into this massive release in our
changelog
.
The real talk for this is
in the docs
. As "RTFM" is really rude, we will give you a quick rundown of how to work with Patch Ops, User Ops, Team Ops and Extensions.
All of these are tied together in
teams
. They are the new and improved way to collaborate on patches and ops. Teams then can share these - be it with your friends, coworkers or the whole community.
Continue reading... "June 2023 Release – Part I"