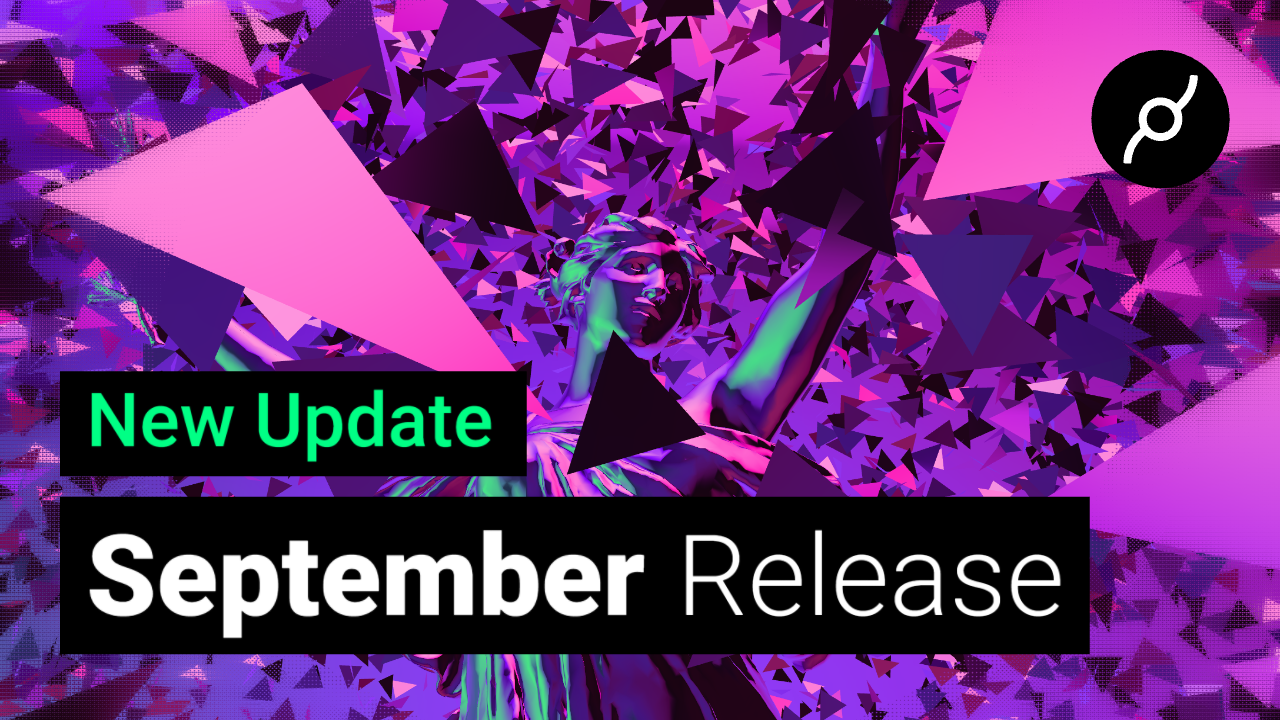 Hey there,
after taking a bit longer for the last release we decided to put this one out a bit quicker.
This release contains over one hundred bugfixes and improvements for features we introduced in the last update. Thanks much for testing, reporting and be sure to continue with the feedback on our forum, official discord and github issue tracker! 
As always you can look at all the changes in the
official changelog
.
Cool but what about the NEW stuff? 
Glad you asked and we would love to draw your attention to two bigger things.
One is a creative tool made in cables by our very own Patch Master Bagoof to create assets for your projects -  even for use in other pieces of software!
The other one will help make your 3D models be a lot smaller and hence load faster.

Continue reading... "September 2021 Release"