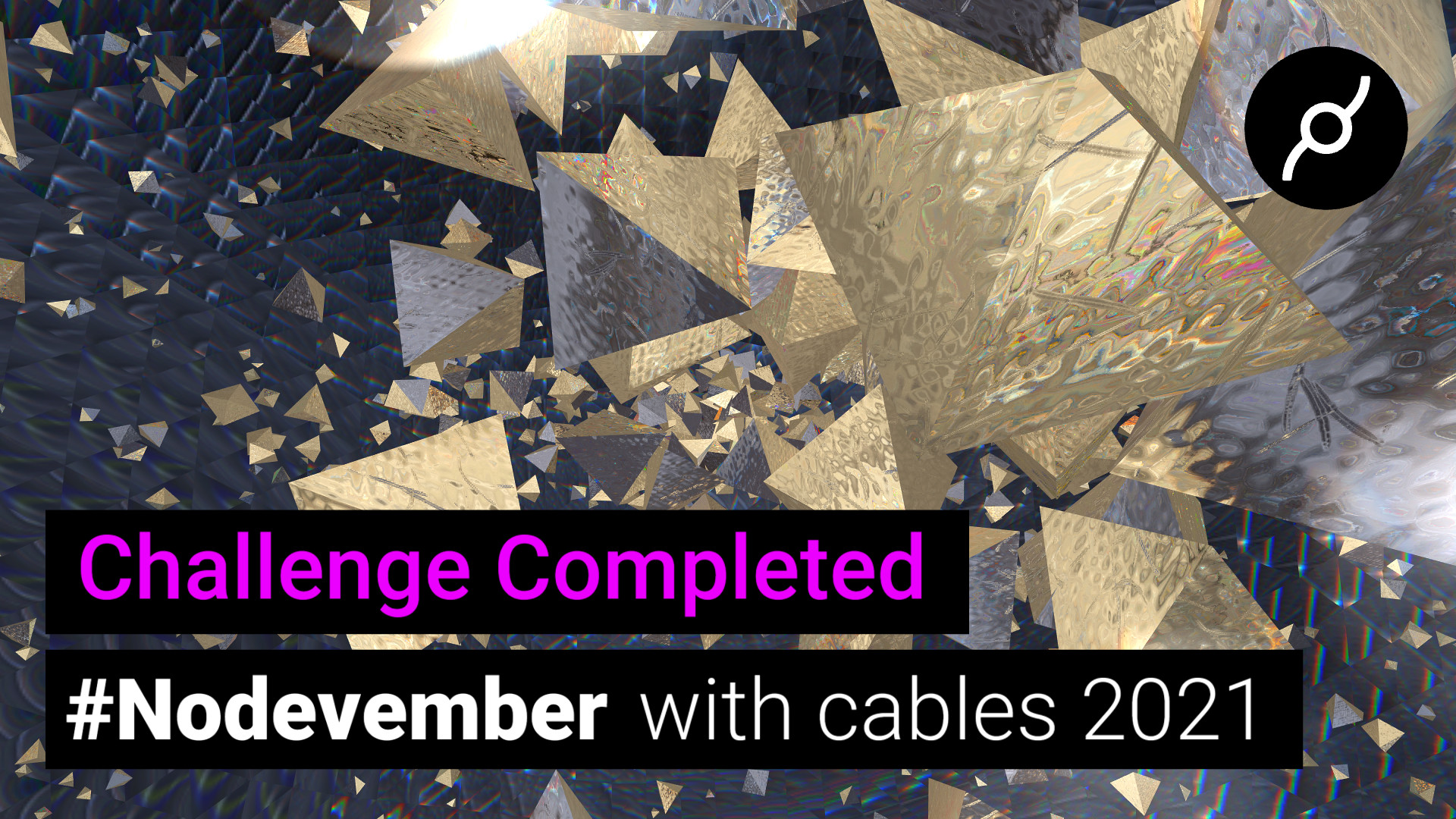 Congratulations to all of the participants in our very first #Nodevember with cables challenge! The month long patching extravaganza finished up with more great patches that we were all excited to see.
It sure wasn't easy balancing work, life and creative brainstorming prompted by the official topics but we all enjoyed seeing your posts each day! 
To all of the participants, we've prepared a small package of goodies to ship out - expect those soon!
Check out what everyone whipped up for last week of the challenge below and you can always see the rest of the submissions in our past blog posts and of course the #nodevember tag in the cables.gl patch library.
Get ready for #Nodevember with cables 2022
As with all things good and fun ... we want more! Next year we hope you too join in and share your cabling skills and tricks. We really enjoyed what the community made and how it inspired us. Truth be told, the discussions we had during the meetups and in our chat gave us some ideas on how to improve our own patches and yes, even create and add features to new cables operators.
Check out the awesome work from the rest of the community as they flexed their node based applications that are posted under the official hashtags on twitter and insta - #nodevember and #nodevember2021 .
Follow the #nodevember team
here
.
keep patching!